Annual energy consumption
Through a partnership with Helexia, 432 solar panels produce clean, renewable energy for Leroy Merlin 's store in Portimão. Helexia participated in the entire value chain of the project, from development, operation and maintenance, providing all technical, legal, construction and financing resources.
Clean Energy at Leroy Merlin
The 119 kWp photovoltaic plant produces 167.8 MWh of clean energy annually. The plant takes the form of a solar carport on the parking lot of the Leroy Merlin store in Portimão. With this solar carport, the store produces clean energy and in parallel ensures protection for its customers. The image of sustainability is reinforced with this project.
The use of self-consumption solar energy allows Leroy Merlin in Portimão to produce its own energy, be less dependent on the electricity grid and reduce the energy bill. In parallel, there is a contribution to the environment because emissions of 78 tonnes of CO2 are avoided annually. This is equivalent to planting 2000 trees annually.
More projects with Leroy Merlin
Leroy Merlin
Leroy Merlin Installations with Solar Energy
Leroy Merlin has been on a path to energy transition for its business alongside Helexia. Find out more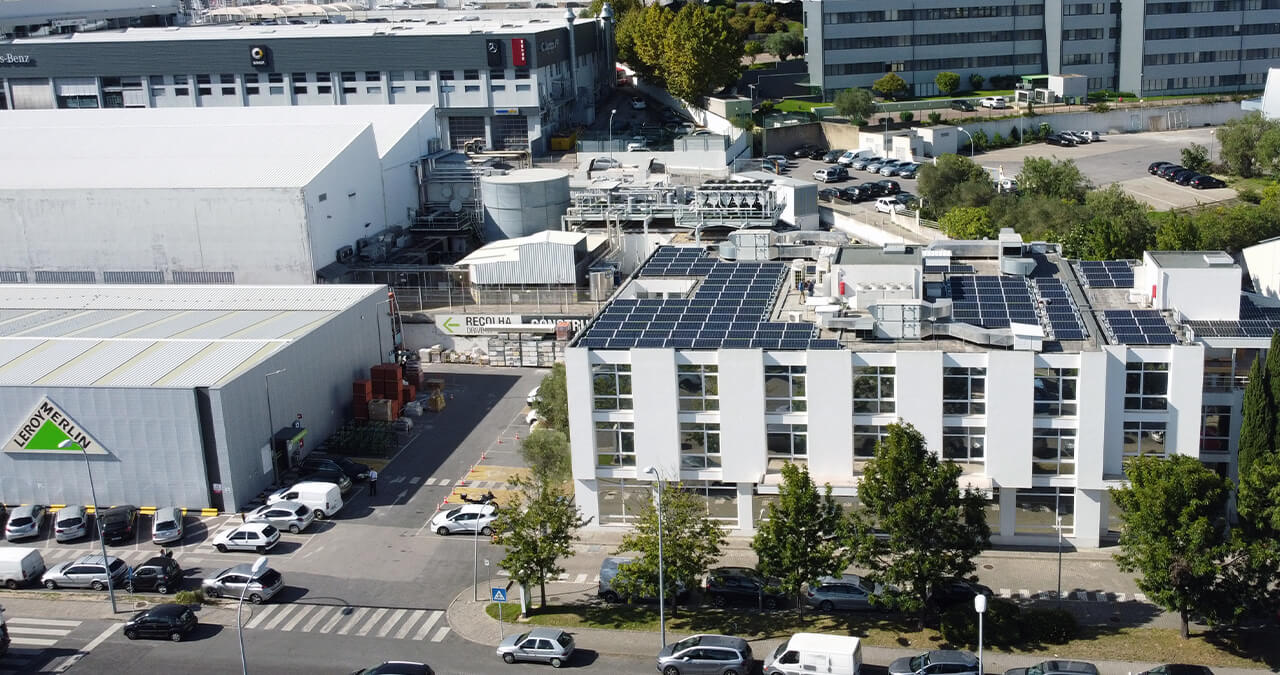 Leroy Merlin
Carport Solar generates 548 MWh of clean energy at Leroy Merlin Aveiro store
This self-consumption project through solar panels, has an installed power of 394 kWp and an estimated annual production of 571 MWh. Learn more.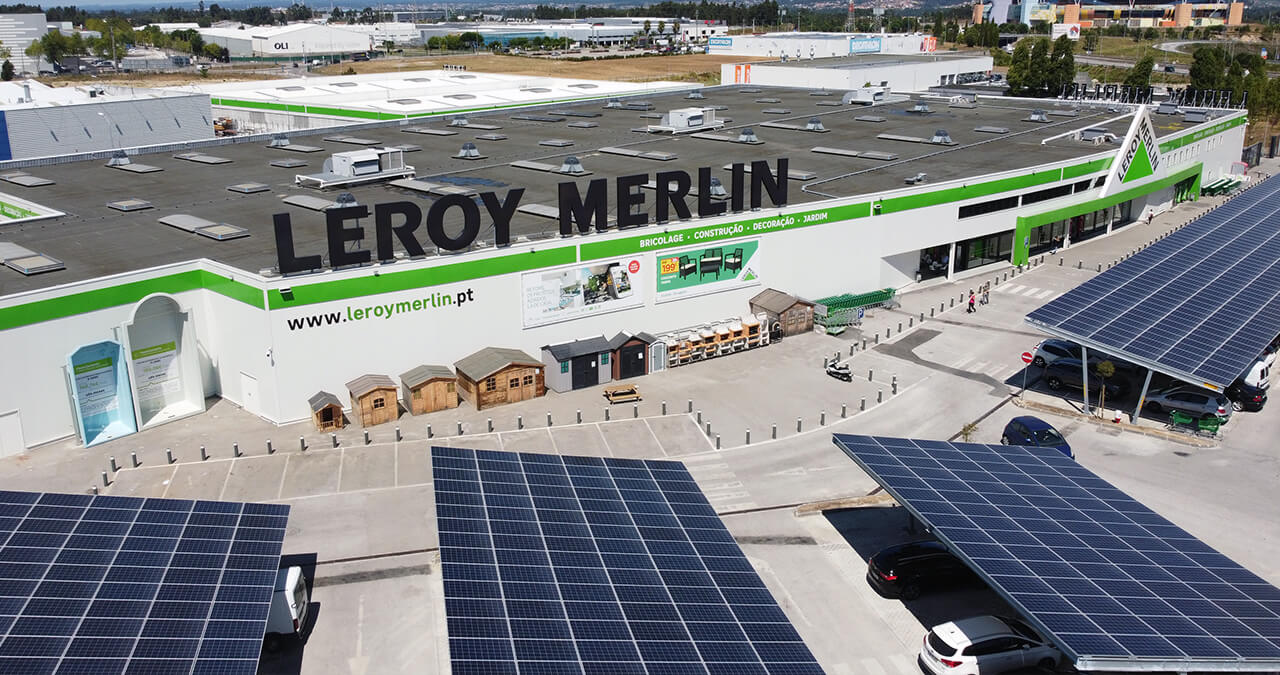 Leroy Merlin
Energy audit estimates savings of 53% at Leroy Merlin Braga store
At Leroy Merlin Braga, with over 6 000 m2 of commercial area, Helexia implemented an energy efficiency project divided into 4 phases. Learn more.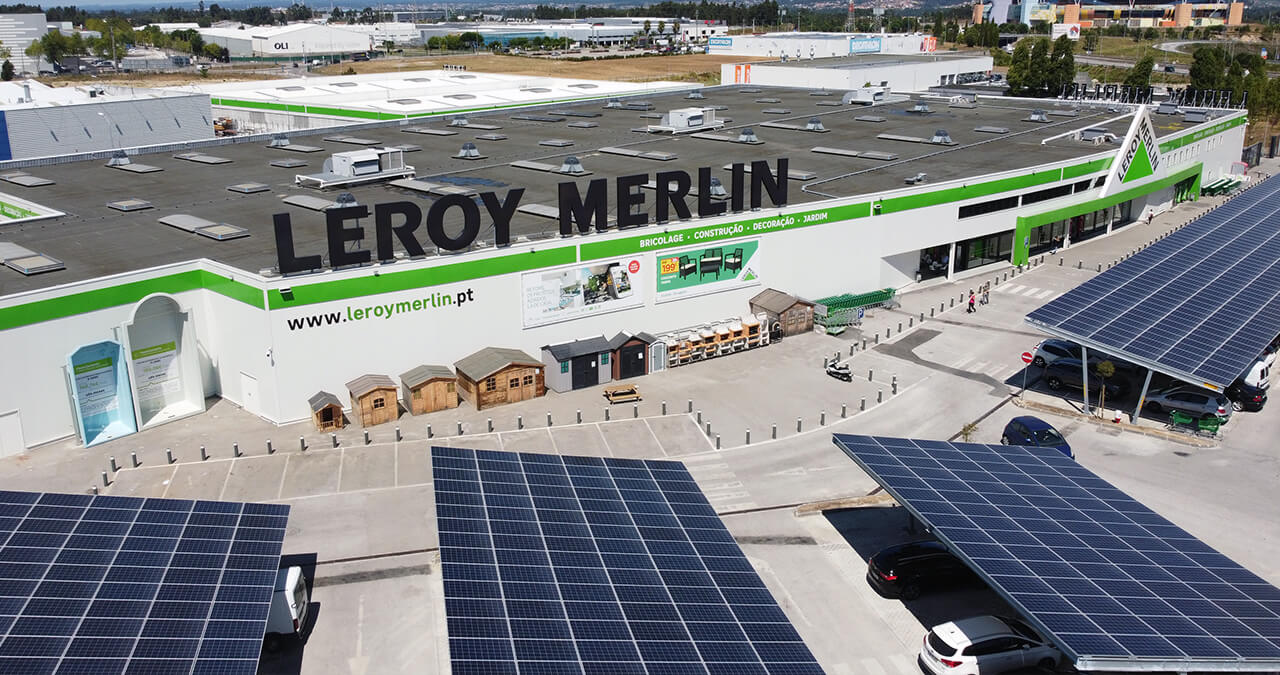 In every project we put our best foot forward, from needs analysis to implementation, because we believe that a decarbonized economy is the path to growth.