Intensive Energy Consumption Management System
The Intensive Energy Consumption Management System applies to Intensive Energy Consuming (ICE) installations which in the immediately preceding calendar year had an energy consumption equal to or greater than 500 tons of oil equivalent (500 tep/year), with the exception of cogeneration installations that are legally autonomous from their respective energy consumers.
SGCIE: Regular audits
To this end, it provides for CIE facilities to periodically conduct energy audits that focus on the conditions of energy use and promote increased energy efficiency, including the use of renewable energy sources.
What can be achieved with SGCIE
Ensure legal compliance
During the period of the Energy Consumption Rationalization Agreement (ARCE) you are exempted from paying ISP
Encouraging the adoption of energy efficiency measures.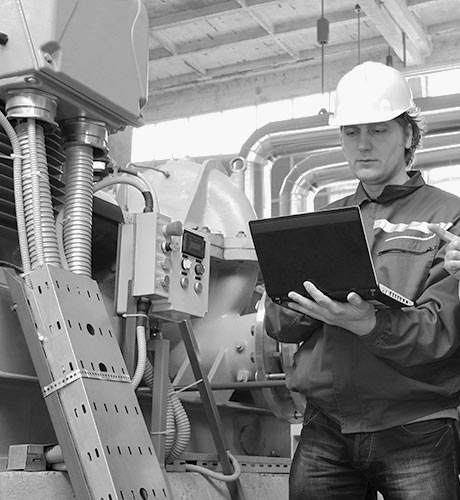 How you can benefit by promoting energy efficiency:
Financial support for the cost of energy audits.
Helexia funding in the implementation of energy efficiency measures.
Exemption of taxes on Petroleum and Energy Products.
Reduction of the energy bill - Reduction of CO2 emissions.
Choosing Helexia
Helexia has the know-how and proven experience to help you implement ISO50001. ISO 50001 provides a basis for implementing an effective energy management system, with a focus on achieving improvements in your own energy performance.
Performing an energy audit with helexia is an opportunity to optimize your company's energy consumption, as we focus on identifying and implementing energy efficiency measures for your business. Our approach allows us to respond in a personalized way to the scope and needs of each client.
Helexia wants to be the long-term partner for the energy transition and decarbonization of your business.