More than 10% of the electrical energy consumed in an industry is used in Compressed Air systems.
The vast majority of industrial facilities use compressed air systems, so it becomes central to optimize this equipment, reduce any leaks, adjust controls and pressure regulation in order to gain energy efficiency.
Reduce your energy bill
Many companies have deteriorated and poorly dimensioned compressed air systems, and as a consequence, have high energy consumption that is reflected in monthly energy bills.
Helexia invests in new equipment in its facilities equipped with the best technologies and energy efficiency and shares the savings generated.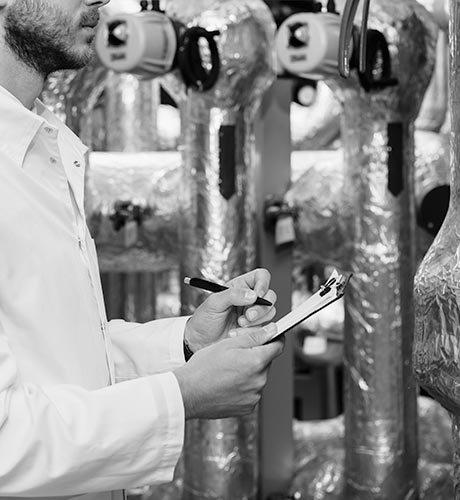 7 reasons to invest in new compressed air systems
Direct savings in energy consumption
Optimizing Compressor Selection
Use of high efficiency compressed air treatment systems
Compressor operation control and optimization systems
Dimensioning of compressed air networks
Elimination of compressed air leaks
Thermal energy recovery or heat recovery
Choosing Helexia
We believe that companies can make more conscious use of energy, reducing costs and having less impact on the planet. Companies that are energy efficient can improve indoor air quality, reduce noise pollution, and provide more comfortable working and living environments.
At Helexia we know that energy efficiency is a critical component of decarbonization. When we optimize the amount of energy required to produce a given good or service, we are being more efficient, reducing costs and impacts on the planet. This can be further amplified by the use of clean energy in the process.
Helexia can support with the establishment of Energy Performance Contracts (EPC) we improve your energy performance with the implementation of energy efficiency measures, which are financed through the savings generated. There is no need for investment on your part.
Overview for an integrated approach
We perform turn-key projects, with no need for investment by the clients.
Helexia integrates financial and technical analysis, legal structuring, finance, construction, and project management throughout the project's life cycle.
Helexia wants to be the long-term partner for the energy transition and decarbonization of your business.